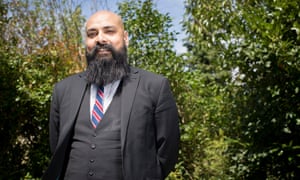 Jackie Evans*, a special needs teacher for 20 years, was on holiday when she got a call from her headteacher. A complaint had been made by another member of staff about her disciplinary methods.
It had never happened before and Evans felt it was blown out of proportion. "They did an investigation and it was obvious they weren't going to drop it. I was terrified they were going to sack me. I didn't know how I was going to feed my kids."
Evans' solicitor advised that, to save her career, she sign a confidentiality clause, known as a non-disclosure agreement (NDA). She left her job with a payout of £8,000 – half of which went on legal fees – was forbidden to disparage her former employer or acknowledge the existence of the agreement, and a reference was agreed.
The week before the complaint Evans had spoken to academy trust leaders about inadequate funding for pupils with special educational needs at her school, and suggested the leaders had not visited often enough in the past 12 months. If Ofsted asked, she told them, the school could get a worse grade. "After that, they were out to get me. My biggest lesson is to put a complaint in writing – I've no proof that's why I was forced out."
The nightmare didn't end when she left. Her former head told other schools he would not re-employ her, and while her solicitor has advised taking him to court, a new school would first have to say the poor reference cost Evans a job offer.
"One school won't speak against another, so there's nothing I can do," she says. "Teaching is my identity. All my other references have been outstanding. My two years in that school has ruined my career."
A public debate is raging around non-disclosure agreements. Advice for schools, academies and local authorities, published last year, says settlement agreements may be used to end an employment relationship, but that "the law is clear that confidentiality clauses cannot be used to prevent someone from making a protected disclosure, ie whistleblowing"